Recently, researchers at Museum Victoria, Australia received a very rare basking shark specimen, it is the people in the region since 1930 the first basking sharks captured, but also caught the third basking sharks since 1855, unfortunately, and the basking shark were caught dead. It happened a few weeks ago, a trawler accident in Australia South-Eastern bass Strait has captured a huge basking shark, the basking shark 20 feet long and weighs 7716 lb, very rare.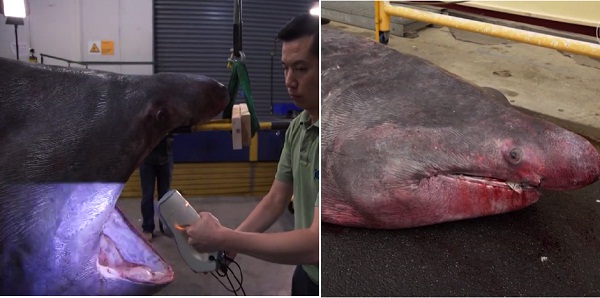 Basking shark because of its fins can be made into shark fin soup and very popular. But those who captured the fishermen of the giant fish, rare fish whose scientific value should be higher than the economic value of sharks so they decided to be donated to the Museum Victoria for research purposes.
Upon receipt of the basking shark, is also the second largest after the whale shark fish, Museum of Victoria decisions using advanced 3D scanning and 3D printing technologies will be preserved forever.
"This is our first time at the Museum in 3D scanning, especially for such a big object. "The Museum's senior curator of Ichthyology Martin Gomon said. "We can shape it is compared with fish from other areas, see if it belongs to a different species, or its relationship with other species. And we can also use x-ray or CAT scan to check the internal structure, so it is very valuable. "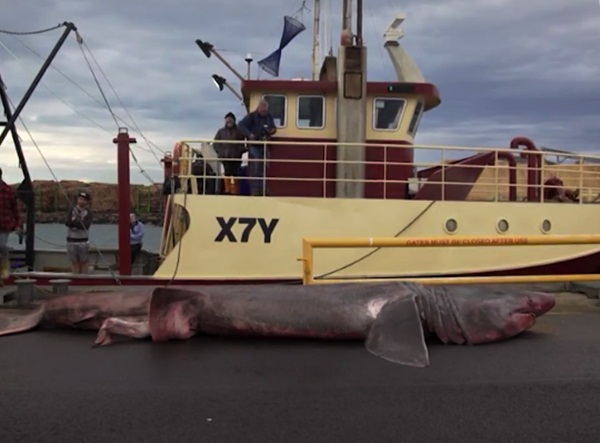 Because of the fish's body too large, researchers decided to remove its dorsal fin, anal fin, pectoral fins, pelvic fins, and its partial vertebrae, only 3D scans of the head and gills. They are using a handheld 3D scanner from scanning Qubic engineer Ben Tam is responsible for the operations of the company. Tam 3D scanners in the hands of every 4 seconds probably can cover one metre of objects, can be captured 10-15 frames per second. Once the entire head, mouth and Gill within highest accuracy be scanned after the capture, the Museum of the basking shark's head by 3D printing to copy out and publicly displayed. Allow people to close the rare giant shark.