For two at Grand Valley State University graduate student, Samuel Brooks, Schaefer and Joseph Kissling, 3D printing is not only the task of completing their medical equipment design course as a means, it is also able to give a little girl named Lylah bring great changes to the lives of "positive energy".
Lylah with a known as spinal muscular atrophy (SMA), rare diseases, which is a genetic disease, can result in patients with motor neuron death.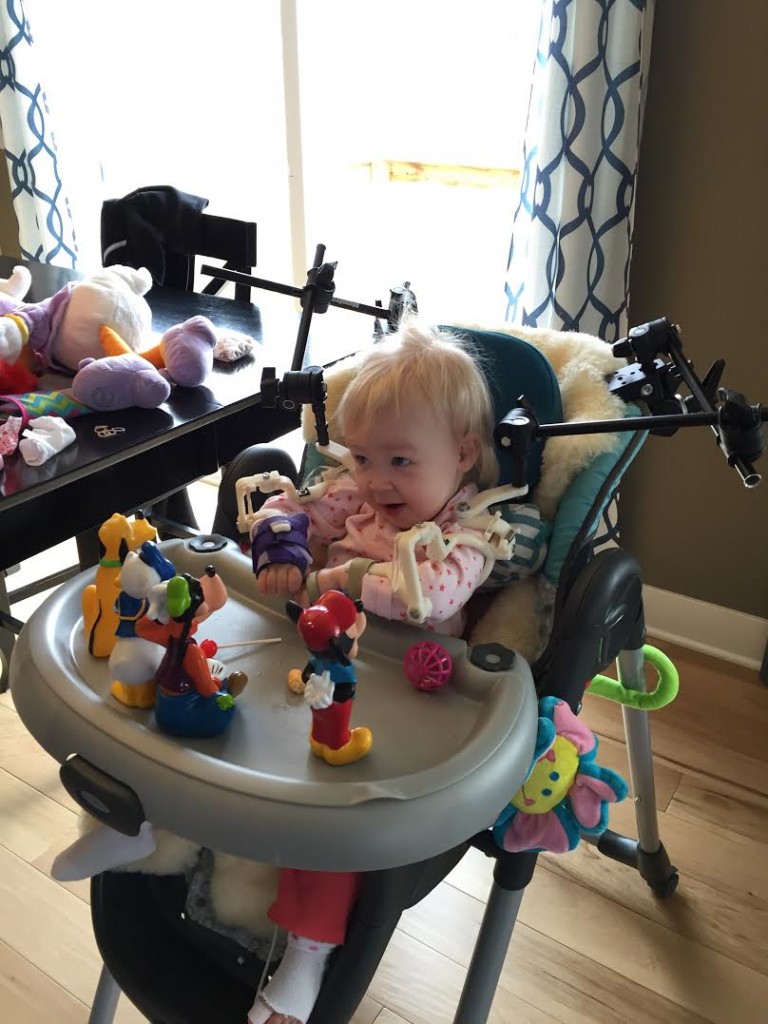 "The absence of the uninterrupted signal issued from neuron, muscle contraction," Joseph Kissling. "For purposes of Lylah, she can no longer lift the arm to his mouth. When phased development of the disease, which first affects the limbs, and then eventually into the trunk. SMA is classified into 4 types ⅰ, ⅱ, ⅲ, ⅳ, most severe type I and type II. Lylah is I/II. "
Kissling and Schaefer accepted for Lylah to create a device to help her regain the use of their arm tasks. The two students decided to use 3D printing technology to manufacture a small Lylah they call "Angel arm" mechanical exoskeleton. It is understood that these "Angel arm" via 12 3D printed parts, combined with rubber bands and springs, the weight of the arm can be offset by Lylah. They also designed a unique geometric shapes in order to prevent excessive Lylah stretching her arms, and two students are fully considered in the design of 3D printed parts with higher strength.
For the design of the Angel arm, Kissling and Schaefer to ensure their design easily modified according to the user's specific circumstances. 3D print file is set up to allow users to add the required upper arm and forearm size.