As avant-garde artists from Netherlands designer Anouk Wipprecht are particularly good at together in a different way fashion and technology, including 3D printing technology to create many impressive designs. Such as 3D printing to work with Intel Smart dress Synapse Spider, spider-like offensive dress Dress and so on. And now, Anouk Wipprecht partners become a car manufacturer Audi. Two months ago, Audi is to contact her, want her to be with the new Audi A4 theme created four independent design of the dress. Earlier this month, her Audi in Berlin City showed that four brand new big show futuristic costumes.
"I use Intel RealSense technology on models of body shapes, curves and scanned the bone structure, and based on the results of the 3D design. "Wipprecht says," these costumes are based on new Audi A4 is designed with printed nylon 12 SLS technology. "
The results? It is beyond the imagination of the four dress, combined with a unique virtual reality technology, worn over luxury car models with side a splendorous, no less.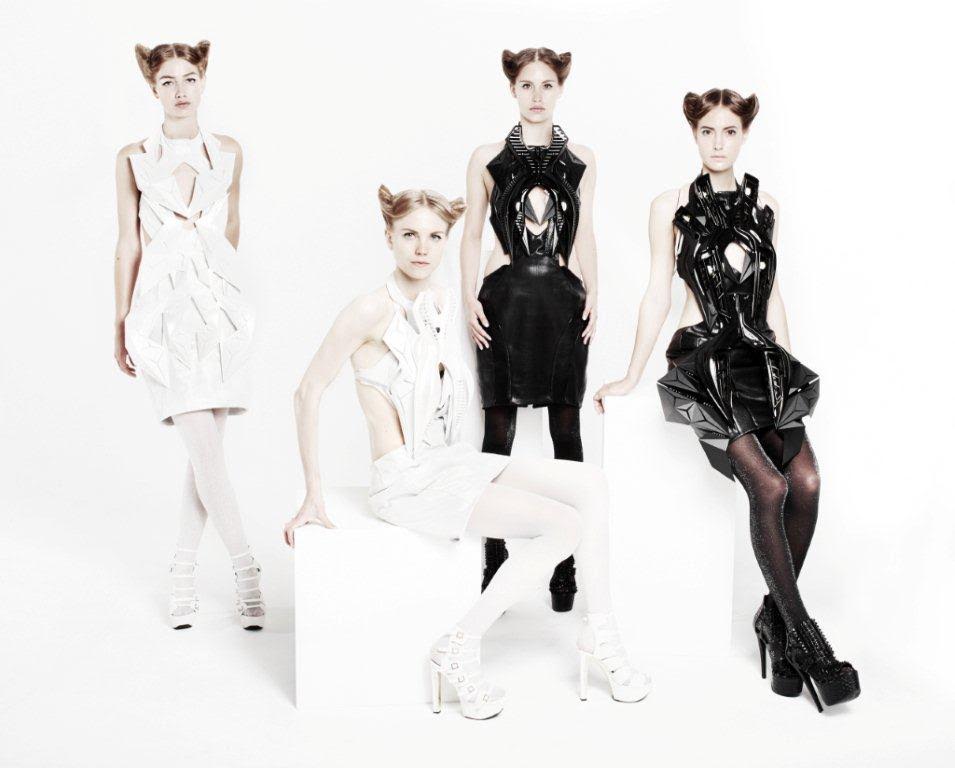 These 3D printing garment modeling using Autodesk Maya software, Wipprecht while using Rhino software to add more details. Wipprecht said the whole project took me 5 weeks to complete print of each dress takes about 3 weeks time.