Try to imagine the construction of houses and want to purchase furniture shows how at the end effect is a very difficult thing, because people have no way to view at full size watch shapeless thing, the only thing they can do is packed with tools such as the organizers handed the keys to his own.
But the issue may soon be resolved. JB 3D visualization of Architecture owner Nat Ellis has decided to use 2D blueprints of 3D printed models for the company to add more realism.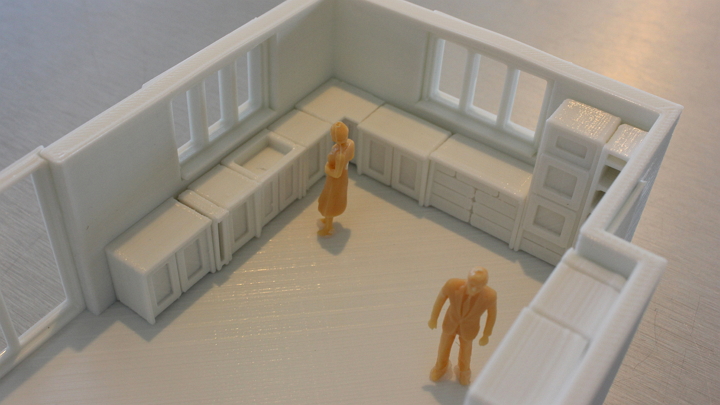 Based in United Kingdom West Sussex Chichester JB Architecture (jbA) company founded in 1999 by John Brown, has always been to provide high quality design, structural engineering and planning recommendations for customers worldwide.
Ellis's mandate includes a 3D visualization to improve the jbA leadership capacity of planning and supervision team for all the production simulation of 3D images and animations. Towards the end, Ellis started d print technology is added to the kit you want.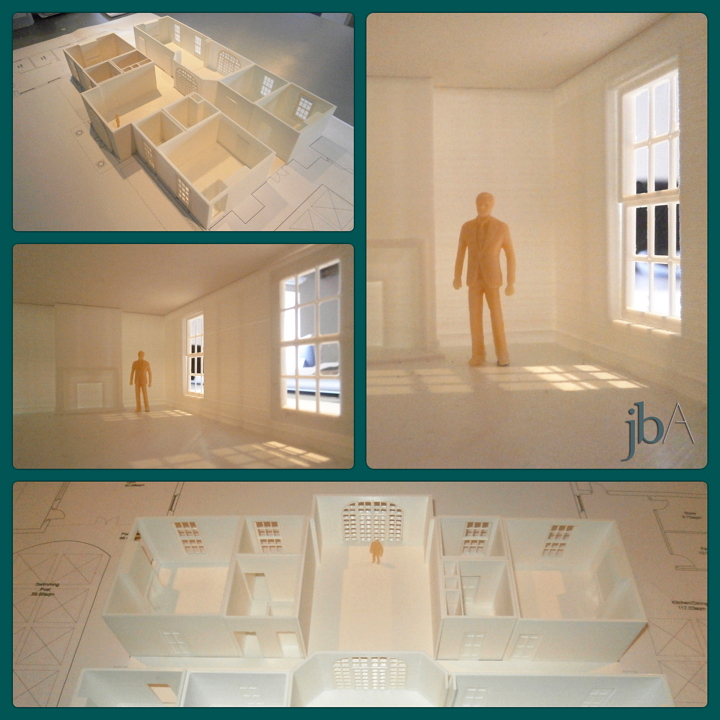 JB Architecture through the use of 3D printed architectural replicas made out of real final result they will greatly enhance the user experience.
"The majority of people either do not read 2D drawings, either because there is no experience need to rack your brains to imagine the final result. "Ellis said.
With the help of 3D printing, barriers between architects and clients will be gone. Benefit of contractors and construction team, because they can see 1:50 3D printed model of furniture.
JB Architecture known as Neptune Kitchens designer furniture, and then put them in the environment, with real feeling is full of Visual display allows customers to understand the building of appearance and function. Company products are also combined 3D printed concept models and ideas, create customer design.
Ellis 3D printed models allows customer to freely mix furniture placed their plans, and to see the final visual effect. Before the introduction of 3D printing technology and it was impossible to achieve.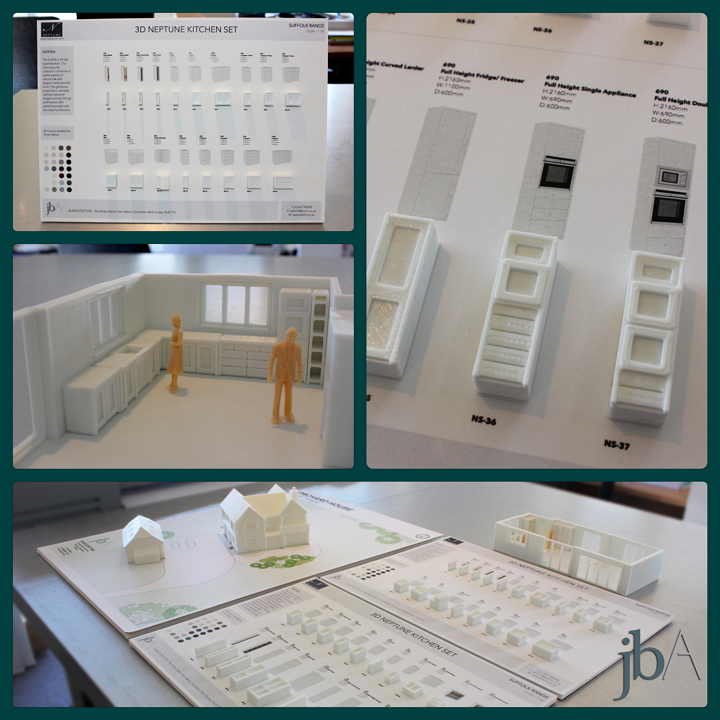 JB Architecture using AW3D HDx 3D printers they manufacture scale of construction, flooring and furniture models. The machine up to 1150 cm size high and 0.6-Micron printing mean that models will be very fine.
HDx is Airwolf patent-JRx hot end and the hot end can easily achieve more than 315 degrees of heat. HDx is fully compatible with the bridge of nylon, 645, nylon and polycarbonate materials, price of us $ 3495 low prices in current professional-grade printer.