Russia plans to use the 3D printer manufacturing drones to overcome lagging on its unmanned production. This will greatly reduce the cost of production, production speed increased several times. But Russia experts believe that backwardness of Russia in the field of UAVs is not limited to technology, and a comprehensive solution.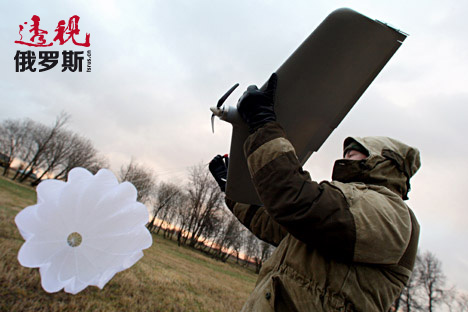 Russia State "Russia technology group (Rostech)" announced in April this year that it would manufacture weighs 3.8 kg prototype UAV, wingspan 2.4 meters, speed of 90-100 km/h, range 1-1.5 hours. "We only 2.5 months from concept to create a physical prototype", company spokesman fulajimier·kutahuofu (Vladimir Kutakhov) at the second "unmanned air-2015" presented at the International Conference, "said used directly in production for only 31 hours. Showing machines cost less than 200,000 roubles ". Kalashnikov company produces drones Russia unmanned aerial systems and robotics expert jienisi·feidujinuofu (Denis Fedutinov) accepted the perspective of Russia in an interview said: "at the same time, design automation design techniques allow us to save a lot of time. We can now say, using various techniques, you can shorten the prototype manufacture and production preparation time. Disadvantage is that these technologies are not mature yet. In my view, dynamic structural components manufactured by this method would have been problems. "Even though the Soviet Union had leading unmanned aerial vehicle design, but Russia is currently in manufacture lagging behind international standards in the field of UAV.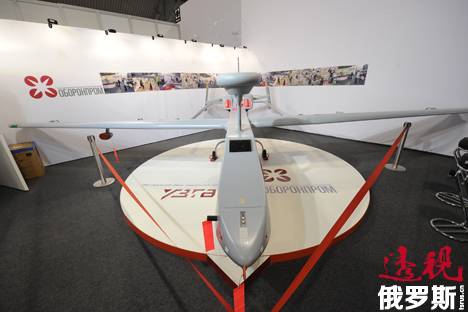 Russia for domestic military enterprise leaders set ambitious goals: by 2022, Russian-made drones should be at least 5% per cent of global production of drones. Lack of legal norms is currently the world leader in manufacturing of UAV is Israel. 80% per cent of the country's production of drones were exported to 49 countries around the world. Russia is currently notable only his own tactical reconnaissance UAV, the current force. However domestic UAV manufacturer not only interested in military applications, are also very concerned about its application in the civilian field, such as oil, agriculture, search and rescue, flood and forest fire monitoring. Military news: Russian developing attack unmanned Russian military UAV development work at the same time, extend the use of drones also faces Russia problem of lack of unmanned aerial vehicle using safety laws and regulations. UAV unmanned aviation Professional magazine.Ru, Deputy Editor-in-Chief of fulajimier·xieerbakefu (Vladimir Shcherbakov) believes that this a problem widely unmanned aerial vehicle surveillance system especially in the field of development. This problem is not solved only by mass production was unable to occupy the market. When the drone in Russia is everywhere available, be detrimental to exports, because no one in the country do not have access to the application an opportunity to potential customers suspected of purchasing ... However, the Government is expected to address this issue in the near future. Unmanned aerial vehicles have entered the field of Russian legislation, in June by the State Duma of Russia using the consideration and adoption of the legal basis for drone file reading. Duma Transport Committee in its conclusion that these changes "will help to improve the overall level of aviation security", and also contribute to the building of "safeguard different areas of economic Russia defense and national security," and many other areas of interest at the legal basis for the use of drones.