Recently, Jun Huang raised platforms in Kickstarter launched a fundraising campaign, the purpose of which is to create anatomical model of the wild cats, results was a huge success, amount of funds raised in one day more than the original $ 4350 objectives, ultimately raised $ 28107, is 646% of its original goals. Jun Huang is the one dedicated to the fine art painter, sculptor, Modeler and 3D modeler, he mainly for games, film and television industry to provide appropriate services. His former projects include the Royal Saskatchewan Museum's permanent display; video games such as FIFA: road to World Cup, and the major League: MVP baseball (The Bigs:Baseball MVP), as well as the zombie siege (Dead Rising), and so on. In the past seven years, Huang is a 3D animation school teacher, began in recent days, his work increasingly attracted the attention of the public.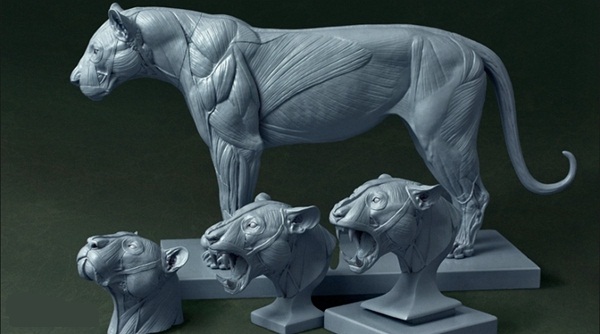 He made these models are large cats, such as lions, Tigers and cheetahs, these are not what he imagined, but has a large collection of reference materials and a large number of studies produced in one-sixth scale."In these projects, 90% of the time doing the research, only about 10% of time is in the making. "Huang told CBC reporter said.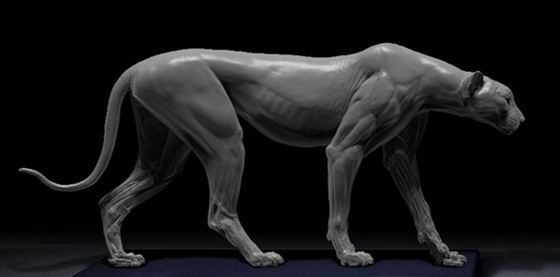 The artist said that when he was young, he became interested in painting and carving animals. Many of his tips and inspiration from his father's interest, since he was a young man. Many of his techniques and inspiration came from his father, Zhong-Ru Huang Zhong-Yang Huang and a uncle, they were painters. The two elders taught him the basic techniques of painting, is perhaps more important, tell him what makes these paintings become extraordinary. "They taught me how to catch and the animal spirit. "Huang said.