ATM machine is a device often used in our daily lives, they are very vulnerable because of the high frequency of use. Once that happens, banks will be in the shortest possible time to fix them, otherwise it will give users a great deal of inconvenience caused their losses. Not repaired the machine really needs a small fee. However, the 3D printing technology may make this change.
Recently Ukraine's largest commercial bank Privatbank, a young woman named Dmytro Dubilet IT managers on the use of 3D printing for the company saves money, but also brings more convenience for customers.
Dubilet is simple: use a 3D printer to print your ATM machine some of the damaged parts. This Bank not only eliminates the need for bulk storage replacement or temporary manufacturing pay manufacturers, and shorten the time of ATM machine, described as two birds with one stone!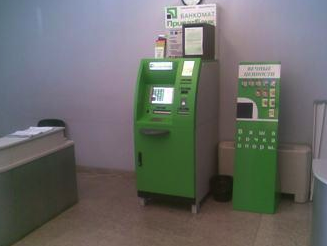 "3D printing is not far away, look at the things I do with it now! It helps us (Privatebank) saved a lot of money, so that we can better serve our customers. "Dubilet says" before, we had to buy ATM machines from third party vendors need to gear, but now there is a 3D printer, we can print our own gear. "
Dubilet estimates that the price they paid to a third-party vendor to calculate, this approach can help a company save up to 95% costs.
It is worth mentioning that, Privatbank is not used by professional industrial 3D printer, but from China's economy-FDM Desktop 3D printer. All parts are using ABS material printing, average cost is only about $ 5 each, pretty cheap!
3D printing network in China reviews: this is 3D printing play a role in our daily lives is a good example. Just observe, think, anyone can find a 3D print comes in.