Although plastic is one of the cornerstones of the current human society economy, but it is also the biggest pollution source on earth. Even in the forefront of science and technology field of 3 d printing, plastic materials, such as ABS and print materials used most widely, this concern can cause environmental problems. Although another common 3 d printing materials PLA more environmentally friendly, but its application is limited after all. In order to change this situation, Saphium Biotechnologies company launched a poly hydroxy fatty acid ester (PHA) based 3 d printing wire - PHAbulous Philaments.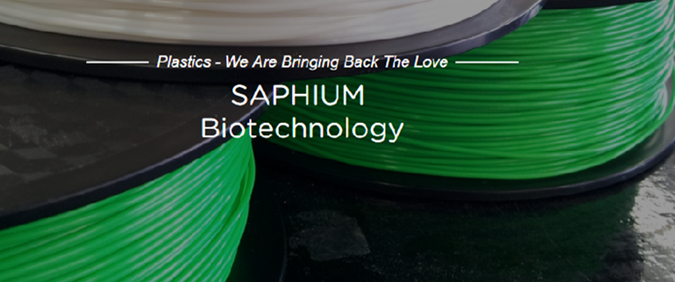 PHA is a cell by a variety of microbial synthesis of polyester, is a kind of natural macromolecule biomaterial, at the same time has good biocompatibility, biodegradable and hot workability.
With this wire, 3 d printing will no longer have to worry about may produce adverse effect to the environment, because the use of this material to print objects buried in the soil just 60 days will be degraded completely off. It can be used as compost, even could make soil more fertile. In addition, the material is easy to be biodegradable in the ocean.
Saphium Biotechnologies company's r&d team is the chemist in a group of Austrian school, they have been in love, IndieBio accelerator (synthetic biology research project) in the research and development of natural plastic.
R&d team xuan said the launch of the new wire will be 3 d printing first pure PHA wire on the market, they have been in the corresponding Kickstarter by all the activities, raise hopes will continue for the next product development raise enough capital, if successful, wire formal production will start in the next year. The company's fundraising goal of 15000 euros. The wire of the raise price is 81 euro/volume / 750 g.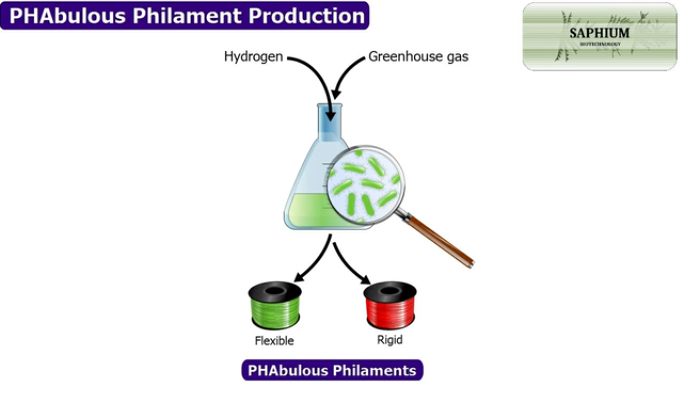 In addition to 3d printing, Saphium Biotechnologies production of natural plastic packaging materials can also be used as ordinary. This kind of wire only natural color one color, do not contain toxic additives (BPAS), and has the characteristics of waterproof and UV resistance. The chart above is the material compared with the data of PLA and ABS material.